Surplus Property - By Resolution R-2019-13 the following vehicle is available for private or public sale. All proceeds will be re-invested into the PCHS Automotive Programs.
There is a reserve on the vehicle. If a private sale is not reached, the vehicle may be put up for a "Sealed Bid" public auction.
Interested Parties should contact:
Superintendent Tony Wilson at 618-357-5013 x111. or by email at: twilson@pchspanthers.com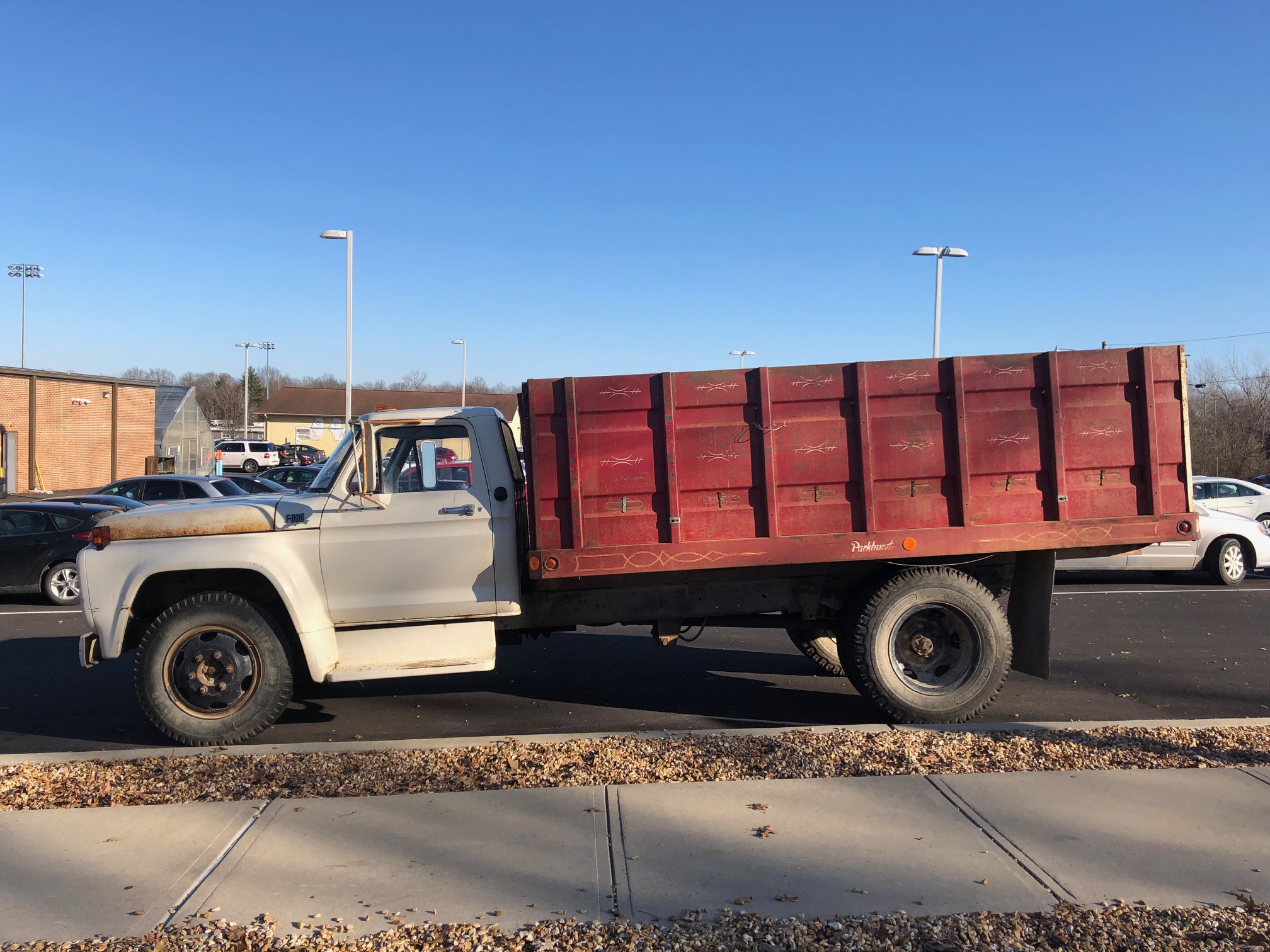 1974 Ford F600, 41,700 miles
330 V8, NP 435 4 Speed Transmission, Two Speed Rear End,
350 Bushel Dump Bed Bed dumps as it should. Wood floor is solid with no holes or rot.
New plugs, wires, cap, rotor, coil, points, condenser, fuel pump, and carb kit. Carburetor has been rebuilt.
Two bad brake lines replaced, brakes bled and working as they should.
Front tires are decent; rear tires are fair.